Our suites of integrated renovation services ensure the highest degree of quality, safety, efficiency and innovation on your projects.
We materialize every idea for your home renovation.
Have you decided to renovate your home? Then you are looking for smart and efficient solutions!
Our company guarantees renovation, repair, remodeling as well as the complete design of your residence or business premises.
Meeting with an engineer from our company.
Meeting with an engineer from our company and recording your needs, as well as the size of the renovation.
Evaluation of the current state of the property.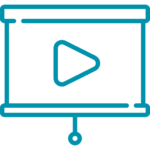 Costed renovation proposals.
Presentation of architectural proposals for the renovation of your space.
Priced proposal according to the needs of the renovation.
Detailed home or room design.
Rooms are designed in detail using 3D photorealistic renderings.
Illustrations are presented in digital or printed form and contain every perspective of the space to be renovated.
Renovation materials selection.
Correct renovation materials are selected and their quality is suggested depending on the scale of the renovation.
Project renovation with a supervising engineer.
During the renovation, our company assigns a supervising engineer from the beginning to project delivery.
Supervising engineer informs you immediately about the progress of the project.
Integration and project delivery.
Project delivery upon a pre-agreed schedule, offering a two-year construction guarantee.